CANCELLED: Guest Artist Recital: Nadia Shpachenko, piano
"The Poetry of Places"—Part of the New Horizons Concert Series
Saturday, March 14, 2020
8:00 p.m. - 9:30 p.m. PST
2020-03-14 20:00
2020-03-14 21:30
America/Los_Angeles
CANCELLED: Guest Artist Recital: Nadia Shpachenko, piano
Go to event listing for more details: https://events.chapman.edu/69584
BH 100 Bertea Hall Salmon Recital Hall
Chapman Ticketing Services
ticketing@chapman.edu
Out of an abundance of caution in the wake of COVID-19, Chapman University has cancelled all campus events beginning Thursday, March 12, 2020. For ticket refunds, please email ticketing@chapman.edu.
Additional information about the University's response can be found here:
https://news.chapman.edu/coronavirus/
GRAMMY®-winning pianist Nadia Shpachenko performs selections from her recently awarded album
The Poetry of Places.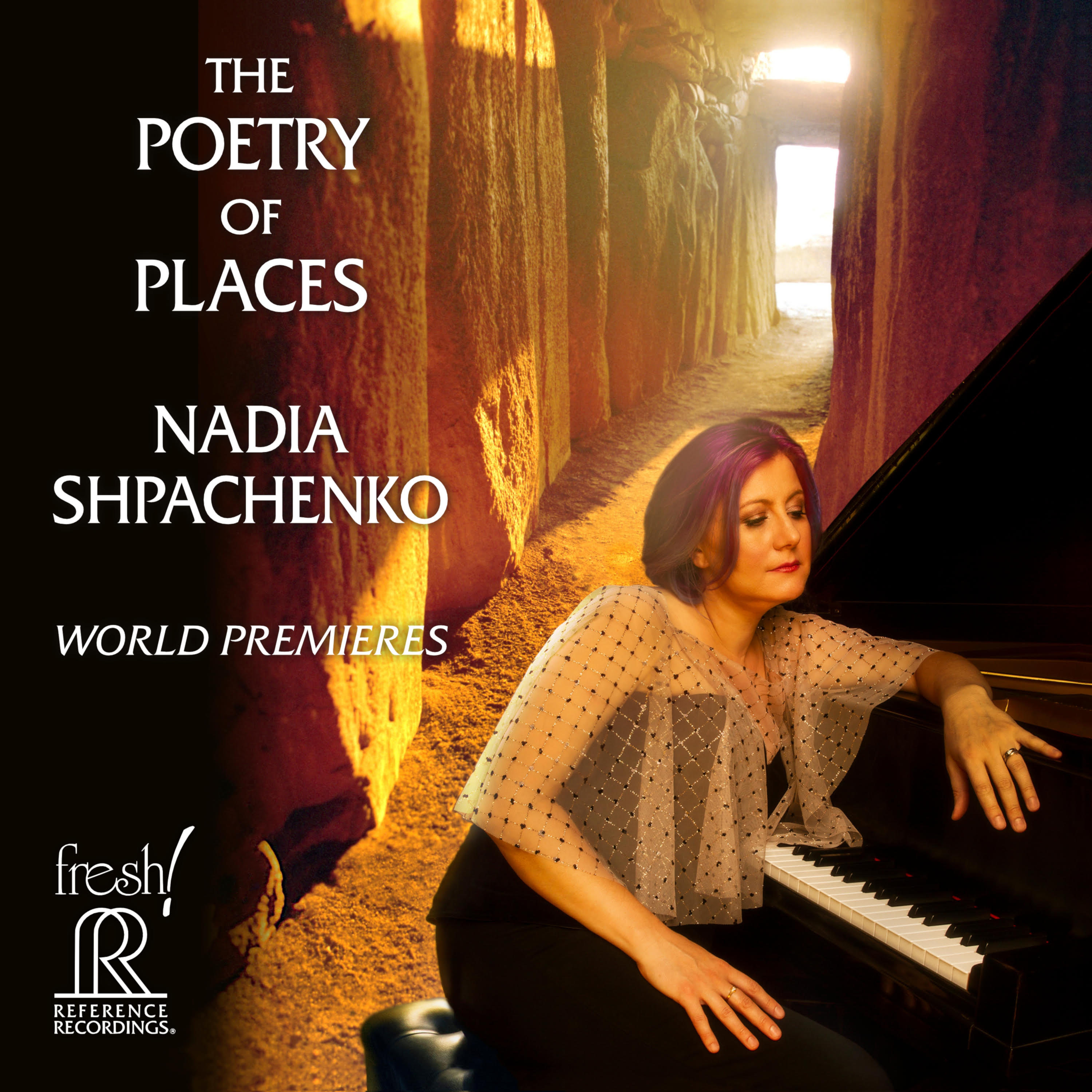 This program will feature works by Chapman faculty member Vera Ivanova, Amy Beth Kirsten, Hannah Lash, James Matheson, Harold Meltzer, Lewis Spratlan, and Jack Van Zandt, in a fascinating mélange inspired by great architecture, poetry, and places. The compositions are based on diverse buildings, including Louis Kahn's National Assembly Buildings in Dhaka, Bangladesh, American Visionary Art Museum in Baltimore, Frank Gehry's IAC Building in Manhattan, Aaron Copland's House, and Newgrange Ancient Temple in Ireland, among others, as well as poetry by Hermann Hesse and Boris Pasternak, contemplating upon human existence and its reflection in nature. The concert will also feature the Southern California premiere of "3 Reveries after Beethoven" by Paul Chihara, celebrating Beethoven's 250th birthday.
TICKETS: $5/$10