Where is Mozlandia? with Dr. Melissa M. Hidalgo
Heartbeat of Mexico: Big Ideas
Thursday, April 26, 2018
6:00pm - 7:30pm
2018-04-26 18:00
2018-04-26 19:30
America/Los_Angeles
Where is Mozlandia? with Dr. Melissa M. Hidalgo
LL B3 Leatherby Libraries B3 - Center for American War Letters
Dr. Ruben Espiznoza
respinoza@chapman.edu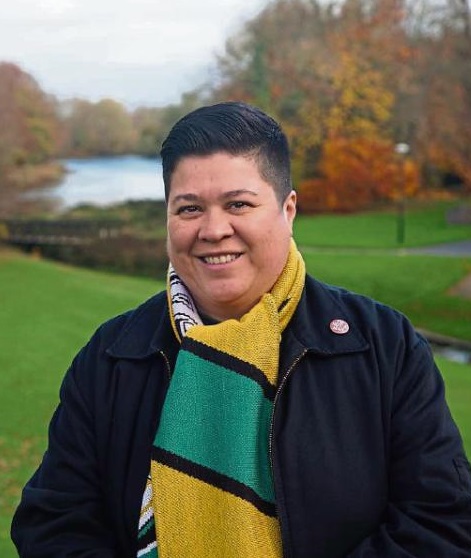 Where is Mozlandia?
Morrissey Fans in the Borderlands

Dr. Melissa M. Hidalgo

Morrissey is a singer and popular music icon from Manchester, England. He enjoys a fierce global fan base going back to his days as lead singer of the influential 1980s indie band, The Smiths.
In this talk, Melissa Hidalgo, author of Mozlandia: Morrissey Fans in the Borderlands (2016), explores the rise of "Mozlandia" as a transnational Morrissey fan community unique to the US-Mexico borderlands.
• 4/19 Mexicans at Work with Dr. Ruben Espinoza
• 4/25 Día de los Muertos with Dr. Rafael Luévano
• 5/3 Booming Bandas of Los Angeles with Dr. Xóchitl C. Chávez
• 5/10 The Trailblazing Women of Mariachi with Dr. Leonor Perez
Heartbeat of Mexico: Big Ideas
A free, public series exploring the depths of Mexican and Mexican-American culture by top academics in the fields of Mexican Studies, Religious Studies, and Music leading to Heartbeat of Mexico free festival at Chapman University on May 27.
Co-sponsors: Chapman University's Latinx Staff and Faculty Forum, Musco Center for the Arts, Cross-Cultural Center, and Leatherby Libraries
---
A Musco Center World CAFE Event