Dance Masters Performance
Julianne O'Brien, director
Friday, February 28, 2020
7:30 p.m. - 9:30 p.m. PST
2020-02-28 19:30
2020-02-28 21:30
America/Los_Angeles
Dance Masters Performance
MC WALTMAR THEATRE Moulton Hall- Waltmar Theatre
Chapman Ticketing Services
ticketing@chapman.edu
Watch the sparks fly when world-renowned artists in dance, choreography, music, and architecture join forces on stage as part of the third annual Dance Masters at Chapman intensive, celebrating music, architecture, and dance.
This one-night-only performance features Chapman dance majors and in a collaborative alliance with:
Igal Perry, founder, Peridance Contemporary Dance Company, dancer/choreographer
Colin Heninger, dancer, Peridance Contemporary Dance Company
Daniel Gortler, Israeli pianist
Daniel Alfred Wachs, pianist and director, The Chapman Orchestra
Ido Tadmor, Chapman Presidential Fellow, dancer/choreographer
Charles Renfro, architect
ARTIST BIOS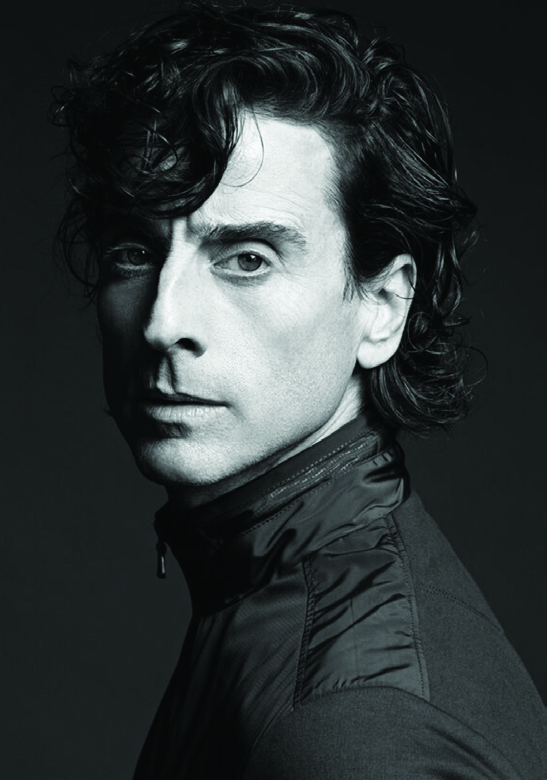 Chapman Presidential Fellow Ido Tadmor is an internationally acclaimed dancer-choreographer who has performed with legendary companies Bat Dor, Bat Sheva, Lar Luvovitch, and Complexions. Ido is the 2011 winner of the highly respected "Landau Prize" in Israel for life achievement, and has represented the state of Israel around the world as the country's "Ambassador of Dance" for more than three decades, touring to Cyprus, Paris, Germany, Croatia, Brazil, California, Hong Kong, Netherlands, Poland, Korea, Angola, Poland, Senegal, and Lithuania. He has been named one of the top ten dancers in modern dance by the Vienna Committee and has worked with the National State Ballet of Turkey, the Bolshoi, the Israeli Ballet, the Polish National Ballet, The Dance Academy in Rome, and Artemis in Amsterdam, among many others.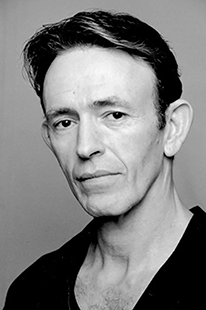 Igal Perry, Founder and Artistic Director of Peridance Capezio Center and Peridance Contemporary Dance Company, is a world-renowned choreographer, ballet master, and dance educator. Mr. Perry's elegant choreography, often in collaboration with contemporary composers, has been described as "blessedly inventive" (Jennifer Dunning, New York Times). Born in Israel, Igal Perry began his dancing career with Karmon, a folk-dance company. He later joined the Bat-Dor Dance Company, where he worked with leading teachers and choreographers including Alvin Ailey, Benjamin Harkarvy, John Butler, Rudi Van Dantzig, Inesse Alexandrov, Paul Sanasardo, and Lar Lubovitch. Upon arriving to the United States, Mr. Perry joined Dennis Wayne's Dancers as ballet master and choreographer. During that period, he staged John Butler's work for the NYC Opera, the Opera of Munich, Caracas Ballet, and Teatro Alla Scala in Milan, where he also directed the world premiere of Krzysztof Penderecki's opera Paradise Lost. From 1981 to 1982, Mr. Perry headed the ballet department at Jacob's Pillow. In 1983, he launched his dance school, Peridance Capezio Center, now one of New York City's leading dance institutions. A year later, he founded Peridance Contemporary Dance Company, for which he has choreographed over 50 works, with performances at BAM, The Joyce Theater, and City Center. In addition to his daily class at Peridance, Mr. Perry serves as guest faculty/choreographer at The Jacob's Pillow Festival, The Ailey School, and Marymount Manhattan College, and The Juilliard School, where he staged his Intimate Voices and Mourning Song. His international teaching engagements include: Scapino Ballet and Het National Ballet (Holland), Laterna Magica and the National Ballet (Prague), Architanz (Tokyo), The Royal Ballet of Sweden and Balettakademien (Sweden), the National Ballet of China, and the Kwang-Ju City Ballet Company (Korea). In 2007, he was inducted into the Dance Library of Israel Hall of Fame.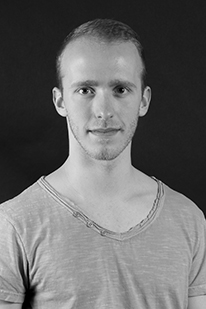 Originally from Pennsylvania, Colin Heininger is a current member of Peridance Contemporary Dance Company. Here he has performed works by Igal Perry, Adam Barruch, Norbert de la Cruz, Marlena Wolfe, and Jae Man Joo. In 2016, Colin graduated as an Honors Scholar with a BFA in Dance and a minor in Musical Theater from the University of the Arts in Philadelphia, where he was named the Valedictorian of the School of Dance. In addition, Colin attended the Jacob's Pillow Contemporary program in 2014 and Springboard Danse Montreal in 2016. Throughout these places, he has had the privilege of performing works by Sharon Eyal, Netta Yerushalmy, Andrea Miller, Helen Simoneau, Beth Gill, Sidra Bell, Mark Morris, and Anne Teresa de Keersmaeker, among others.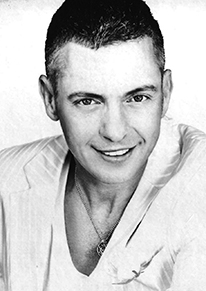 Acclaimed concert pianist Daniel Gortler has delighted both audiences and critics alike with his memorable performances around the world, receiving great praise for both his technical mastery and his musical ingenuity.
He has performed as a soloist with orchestras around the world, including the Berlin Radio Symphony, the Bavarian Radio Symphony, NDR Symphony, North-West German Philharmonic, Bochum Symphony, Orchestre de la Suisse Romande, as well as the Houston, San Francisco, New World, Atlanta, and San Jose Symphony Orchestras. He has also performed with the Israel Philharmonic Orchestra as well as all orchestras in his home country of Israel. Other highlights include his debut with the London Philharmonic Orchestra, recital at Wigmore Hall in London, and tours in South Africa, Brazil, South Korea, and Turkey.
Charles Renfro is a partner at Diller Scofidio + Renfro (DS+R). He joined the studio in 1997 and was named a partner in 2004. Charles led the design for a number of projects including the the James Beard Award-winning restaurant The Brasserie in New York and the Institute for Contemporary Art in Boston. He was also partner-in-charge of Zaryadye Park, a 35-acre park adjacent to the Kremlin in Moscow. Charles has also led a number of academic projects at Stanford University, UC Berkeley, and Brown University and is currently designing new facilities for Columbia University, the University of Chicago, and the University of Toronto. Outside of the Americas, Charles is leading the design of the Museum of Image and Sound in Rio de Janeiro; the Tianjin Juilliard School in China; and Adelaide Contemporary, a new gallery in Australia. Charles is the recipient of WSJ's 2017 Architecture Innovator Award, the Texas Medal of Arts Award, and is a National Academician. He is a faculty member of the School of Visual Arts.