Forming Transatlantic Networks through the Creative Industries Conference
Monday, June 5, 2017
8:00 a.m. - 4:00 p.m. PST
2017-06-05 08:00
2017-06-05 16:00
America/Los_Angeles
Forming Transatlantic Networks through the Creative Industries Conference
Go to event listing for more details: https://events.chapman.edu/24348
SANDHU CONF. ROOM D Sandhu Conference Center Room D East
Shannon Halverson
shalvers@chapman.edu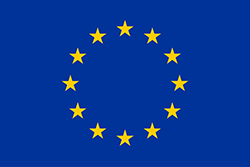 Building EU-US Networks through the Creative and Cultural Industries (CCI)


Monday, June 5 - Wednesday, June 7, 2017
Chapman University | Orange, CA
Sandhu Residence and Conference Center | 571 North Grand, Orange, CA 92866

CONFERENCE CALL FOR PAPERS


BUILDING EU-US NETWORKS THROUGH THE CREATIVE AND CULTURAL INDUSTRIES



The Culture, Media, and Creative Industries Program (CMCIP) at Chapman University, California, in conjunction with the European Union invite submissions for a conference on how the creative and cultural industries (CCI) can be developed to build EU and US networks. Papers are invited that address any facet of CCI, including practice, policy, and research. We are keen to explore questions such as: How can networks be built using CCI projects? What are the benefits and challenges to developing regional identity/projects and extending them to a broader transatlantic perspective? How have issues such as the digital, mobility through creativity, community engagement, and access shape network formations? How can such networks develop and promote cultural diplomacy? And how can they help build sustainable projects across institutions, regions, and countries? How do CCI facilitate building and sustaining global networks? How can the disruptive force of creativity strengthen networks and lead to innovation?



Papers that address any form of CCI are welcome. Possible topics include (but are not limited to):


• Screen Media (Areas include but are not limited to: the nexus between theoretical and practical approaches that consider EU and US interrelationships (production, distribution and exhibition); trends in screen studies scholarship; emotional and political representation of global cultures and identities in film, television and web-based media).


• Cultural Memory (Areas include but are not limited to: practices of documentation (witness and testimony); tourist networks; social media and the limits of participatory culture; the expression and representation of memory culture as both artifact and ideology; the differences between material and virtual objects);


• Public art as Social Agency (Areas may include: discussion on activism within digital and global political art and the influence of regional differences within the EU and US; the dynamics of social agency in visual culture economies, particularly within comparative contemporary transatlantic contexts).


• Cultural Diplomacy


We would also be interested in hearing from people who have run CI projects and the local/global capacity they produced.

Submission Process:



Conference Speakers:

Elena Borin is Associate Professor for the Department of Control, Law and Finance, Coordinator of the MSc in Arts and Cultural Management at the Burgundy School of Business (Dijon, France) where she is also member of the Management of Culture and Arts Research Cluster (CEREN/MECIC). She has been visiting researcher and professor at ICHEC Management School (Brussels, Belgium), at the University of Burgundy (Dijon, France), at the Catholic University of Eichstaett-Ingolstadt (Eichstaett, Germany) and at the University of Birmingham (Birmingham, UK).Her research interests include cultural management, cultural governance with an international comparative approach, public-private partnerships and multi-stakeholder partnerships in the cultural and creative sector. She has previously cooperated with the European Project ADRIA A, studying the synergies between cultural tourism and transport systems for integrated territorial development.


Antoine Cayrol
is one of the major film producers in France. He works extensively in VR films, (his most recent film was screened in April at the New York Tribeca Film Festival) and has produced a number of films, winning numerous awards internationally, dozens of music videos and commercials, and 3 transmedia documentaries (web / TV / cinema / radio). In November 2013, his studio FATCAT FILMS incorporates the audiovisual group Première Heure and became its digital label. In January 2014 he creates a second production company specializing in the production of content for virtual reality, OKIO STUDIO, by partnering with Pierre Zandrowicz and Lorenzo Benedetti.
http://www.okio-studio.com/


Kim Chestney is an internationally-published author, artist and Director of Creative Industries Acceleration at the Pittsburgh Technology Council. She is the Founding Director of the Creative Industries Network, the annual CREATE! Festival in Pittsburgh, and the Co-CREATE Business Ignition Program for Creative Entrepreneurs. Kim has been establishing programs and initiatives to support creatives at the intersection of creativity and innovation since 2008, including: Creative Clash, Design Matters and DIY Business-Building events series; Innovation City, official SXSW Interactive party with Carnegie Mellon University; Inclusion, Innovation and Integrative Design, the 2014 Pittsburgh Creative Industries Research Study with the Rotman School of Management at the University of Toronto.

Dr. Elizabeth Chin is a Professor at Art Center College of Design in Pasadena, CA teaching in the MFA program Media Design Practices. Her work spans a variety of topics–race, consumption, Barbie–but nearly always engages marginalized youth in collaboratively taking on the complexities of the world around them. Currently she has projects in Los Angeles, Uganda, and Haiti and has engaged partners including the Los Angeles Police Department, numerous public schools, Jovenes, Inc. in Boyle Heights, and Lekòl Kominotè Matènwa in Haiti. A specialist in Haitian Folkloric dance, she has performed professionally and still occasionally teaches dance. Her work increasingly investigates the ethnographic voice with an eye toward decolonizing anthropological knowledge as it appears on the page.

Douglas R. Dechow, Science Librarian, earned his master's degree in Library and Information Science from the University of Illinois at Urbana-Champaign, a doctorate in Computer Science from Oregon State University, a master's degree in Applied Mathematics from Ohio University, and a bachelor's degree in Physics from Knox College. Dr. Dechow has been with Chapman University and the Leatherby Libraries since 2008. Dechow teaches library instruction courses for the Freshman Foundations Course and other liaison departments, provides reference services, directs collection development for the Schmid College of Science and Technology. Dechow developed and teaches English 421/521: Humanities Computing for Wilkinson College of Humanities and Social Sciences. He is also Curator of the Roger and Roberta Boisjoly Challenger Disaster Memorial Archive. Dr. Dechow is co-author of a book about the Smalltalk programming language entitled Squeak: A Quick Trip to ObjectLand.

Jim Denova is Vice President of the Claude Worthington Benedum Foundation, and directs economic development projects in Pennsylvania and West Virginia. Jim has been part of the Creative Industries Network's leadership team since its inception in 2009, and has been instrumental to the network's establishment as a leader in the creative industries. Jim holds a Ph. D. from the University of Pittsburgh with a concentration in social research, and has over 35 years of experience in nonprofit administration and philanthropy.

The current President of Otis College of Art and Design, Dr. Bruce Ferguson has been an external advisor to the University of Cincinnati, University of Toronto, Penn State, and Académie Libanaise des Beaux Arts in Beirut as well as Montclair University in New Jersey. As Dean of the Humanities and Social Sciences at the American University in Cairo, he implemented a new academic program which integrated film, visual arts and design into a new three major curriculum under Visual Cultures. In 2012, Bruce served as a Distinguished Professor at the Institute of Arts and Humanities at Pennsylvania State, a consultant to the Bergen Triennial in Norway, a consultant to a new curriculum at the Académie Libanaise des Beaux Arts in Beirut, Lebanon as well as to the Department of Arts and Design at Montclair University in New Jersey. He wrote catalogue text for the inaugural Kiev Biennale in Ukraine and in the spring of 2013, he curated the Palestinian affiliation at the 55th Venice Biennale, an exhibition of works of Bashir Makhoul and Aissa Deebi. Bruce has worked with boards and cultural partners to develop and implement management policies, projections and processes for annual and long-term budgets. He continues to actively publish, maintain relations with colleagues worldwide and be involved on institutional boards i.e. The Drawing Center in New York City, the Bergen Assembly in Norway and SAHA, an artists' foundation in Istanbul, Turkey.

Charlie Gere is Professor of Media Theory and History at The Lancaster Institute for the Contemporary Arts, The University of Lancaster and previously, Director of Research at the Institute for Cultural Research at The University of Lancaster He is author of several books and articles on new media art, art and technology, continental philosophy and technology. His main research interest is in the cultural effects and meanings of technology and media, particularly in relation to post-conceptual art and philosophy.

Karen J. Hanan was appointed Executive Director of ArtsWA (The Washington State Arts Commission) by Governor Jay Inslee effective March 2014. The agency, established in 1961, is charged with speaking up for the public value of the arts, building leadership in and for the arts, strengthening arts education in our public schools, documenting the impact of the arts on our communities and in peoples' lives and sharing the findings, building participation in the arts, and acquiring and caring for artwork in the State Art Collection sited at our K-12 public schools, colleges, universities, and state agencies. Prior to this appointment, Karen was Executive Director of Arts Northwest, the regional service organization for the performing arts. Before that, she was the founder and first Executive Director of the Olympic Peninsula's Juan de Fuca Festival of the Arts, a four day multi-cultural, multi-stage festival held each year over Memorial Day Weekend, as well as offering programs, shows and outreach to locals and visitors year round. Hanan holds a Bachelor's Degree from Leeds Polytechnic in England. She is well known as a resource to the greater arts community in the Northwestern USA and beyond, and in 2014 was honored with a Distinguished Service Award in recognition of 'exceptional leadership and dedication to the field.'

Sydney Lines is the Project Coordinator for Sustainability Connect and the Food Systems Transformation Initiative at ASU. As Sustainability Connect Coordinator, Sydney is the first point of contact for requests and inquiries regarding sustainability projects as well as to help coordinate the development of new projects and programming associated with Sustainability Connect. Sydney also manages the digital face of Sustainability Connect, its projects and presentations on the website, and contributes to new site content, news, success stories, and other outreach activities. As Coordinator for FSTI, Sydney assumes similar roles and assists with event and program planning on food systems issues. A trained scholar of the arts and humanities with a passion for sustainability, Sydney brings a unique and well-rounded perspective to the Julie Ann Wrigley Global Institute of Sustainability. She is a multifaceted creative thinker with a love of big ideas and an insatiable curiosity about the world. Sydney has over ten years' experience in marketing, communications, and project coordination, five of which were spent working in various capacities here at Arizona State University. Sydney previously supported marketing, communications, and outreach for LightWorks®, a unit within the Julie Ann Wrigley Global Institute of Sustainability that seeks to provide light-inspired solutions to the world's most pressing energy challenges. She also worked for the Origins Project, a university initiative that widely engages the public by bringing together diverse groups of scholars, scientists, and public intellectuals to discuss and explore forefront issues facing humankind.


Dr. Jana Remy, Associate Director of Digital Scholarship, Wilkinson College of Arts, Humanities, and Social Sciences; Department of History Jana Remy holds a Ph.D in History from UCIrvine. In her role at Chapman she supports faculty in a wide variety of technologies for teaching and scholarly collaboration. Some of these tools include Zotero, WordPress, PollEverywhere, Qualtrics, and the Adobe Creative Cloud. Her current research projects include "Mapping Medicine:" a tool to spatialize the relationships between southern California physicians from 1860-1900, a crowdsourced transcription effort titled Re-writing the War Letters, the building of a platform to host online Tenure & Promotion dossiers, and fostering a local hub for digital scholarly collaboration. In addition to her administrative work, she teaches Digital Humanities and Environmental History.

Dr. Peter Rudge is an Associate Professor of Motion Picture Industries at Staffordshire University and Founder and Chair of Platform, the Moving Image Cluster for Stoke on Trent and Staffordshire. Peter has more than 25 experience in the film and television industries and has worked in Hollywood for major studios including Universal and Columbia Tri-­‐Star Pictures. A longstanding member of the British Academy of Film and Television Arts, Peter has served on the Council of the Academy and the Learning and Events Committee. He is also a BAFTA Mentor, working with young filmmakers at the start of their careers. He is a Fellow of the Royal Society of Arts and a Senior Fellow of the Higher Education Academy. Peter is co-­‐founder and Managing Director of Staffordshire University spin-­‐out film production company Grand Independent, a UK based company that develops and produces feature films and documentaries, including the ground breaking 72 Project features. He works closely with young talent in the UK, Executive Producing a number of debut feature films by new directors and writers. He has worked with regional, national and international governments to develop policy, media strategies, educational programs and business support for the film and television sector.

Lindsay Shen is the Director of Art Collections at Chapman University. She has over 20 years teaching and museum experience in the USA, UK and China. She holds a Ph.D. in Art History from the University of St. Andrews, Scotland, and has also worked for cultural organizations in Europe, Asia and North America. Both her writing and photography are rooted in her belief that we have a responsibility to be good stewards of our landscapes and cultural treasures.

Anneke Smelik is Katrien van Munster Professor of Visual Culture in the Department of Cultural Studies at the Radboud University of Nijmegen (Netherlands). She is ambassador for 'impact' of academic research for the Faculty of Arts. After years of research on visual media such as film, television and videoclips, she has shifted her focus to fashion studies and the creative industries. Professor Anneke Smelik has published extensively on fashion, cinema, art, and popular media. She explores the image of the body in visual culture and in fashion, for example as a result of changing standards regarding beauty and perfection, an increasing obsession with visualization or an increasing fusion between man and machine (for example in science fiction films and digital photography). She is fascinated by the way in which fashion is used to create an 'authentic' and 'original' identity. Her new research project focuses on fashion and technology ('wearables').


Johanna Suo
is the managing director of ifa laboratory (Brussels and China), and works in the areas of cultural strategic relations, creative team-building and artistic interventions. Johanna is passionate about structural development in culture, bridging civil society and politics through culture and an advocate for the insertion of art and culture in other sectors of society. Active in the institutional and associative sectors of the art world for 20 years, she has been involved in the Goethe-Institut, CUMEDIAE, Innovation Culture Europe. In 2015 she was awarded the Marshall Memorial Fellowship (of the German Marshall Fund of the United States) aiming to reinforce transatlantic relations. Her individual focus was to look at the value of art and culture, art in international relations and cultural diplomacy Johanna initially entered the culture arena through acting. Whilst in Stockholm, she was key in creating the theatre Scenen Pipersgatan 4 in 2001. Johanna is the initiator, artistic - and project director of the large-scale exhibition project United States of Europe – a travelling exhibition about European Identity and Europe today, coordinated by the Goethe-Institut, Paris. She is one of the founding members of ECP Youth Network and she initialized the "Empowerment though Culture" project.
Stephanie Takaragawa
is an Assistant Professor of Sociology. Her research interests focus on issues of representation in film, mass media, art, performance, and cultural display. She is a founding member of the curatorial collective Ethnographic Terminalia (
http://ethnographicterminalia.org/
). Her dissertation Visualizing Japanese-America: the Japanese American National Museum and the Construction of Identity examined the role of the Japanese American National Museum in the construction and dissemination of a Japanese-American identity. She is currently president of the Society for Visual Anthropology (2015-2017)(
http://societyforvisualanthropology.org/
) a subsection of the American Anthropological Association.
Ms. Pamela Villamar
is a 3rd year PhD student in Management at The University of Edinburgh. She graduated from the MSc in Entrepreneurship program in Nottingham University. However, she started her professional life in the arts, with a B.A (Hons.) in Graphic Design and Visual Communication at Del Pacifico University in Santiago, Chile. Previous to her post graduate studies she founded 2 ventures in the areas of product and textile design. She also participated in the development of post graduate academic courses based on design thinking principles and has done consultant worked as part of a multidisciplinary team adapting and imparting similar courses to business executives in Chile. In addition, she has also worked at the film and tourism industries. The creative industries have always been and continue to be my main professional interest and passion.

Mr. Shamsher Virk amplifies the impact of mission-driven organizations with strategic community engagement, communications, program development, and design. As a creative problem-solver and diplomatic communicator, he guides projects that celebrate the beauty of collaboration. Currently, he is the program designer for the ZERO1 American Arts Incubator, an international artist exchange program aimed at building cultural understanding through collaborative digital and new media public art projects. Shamsher has worked internationally on three continents in four languages, entering new communities with a sustained commitment to inclusive process, responsive adaptation, and shared leadership. He studied human ecology at College of the Atlantic where he immersed himself in social research methodology and interdisciplinary communication arts. His creative work includes video production for CounterPulse, sound design for Joanna Haigood's Zaccho Dance Theatre, and an independent performance ethnography of migrant laborers on a U.S. dairy farm.

Sophie Verrier is a French lawyer who worked for the French Ministry of Culture and Communication, and for European and International Affairs (Directorate of Media and Cultural Industries). Her experience includes: Coordinating the French position on EU Commission Intellectual Property (IP) & Information Technologies (IT) Directive propositions; Promoting the French positions on IP within the European Institutions (Working Party on IP, EU Commission and EU Parliament); Drafting responses to the EU Commission and to the EU Court of Justice in preliminary procedures and actions for infringement of EU Law concerning cultural industries; Organizing the G8 Cultural Summit in Avignon under the French Presidency on "The Future of Creation in the Digital Age"; Participating as French representative in working groups of multilateral Institutions such as: The OECD's "Information, Computer and Communication Policy" and "Trade" Committee, The Council of Europe's "Steering Committee on Media and Information Society". She was also Deputy to the Presidential Advisor for Culture, Communication and the "Grand Paris" Project, participating in strategic orientation meetings with the cabinets of the President and of the Minister of Culture, and represented the President at key cultural events (Forum d'Avignon, Festival de Cannes).



Mary Helen Young has wide-ranging experience in EU funding, international cooperation, project management, and event management. Mary Helen spent the first part of her arts management career in Washington, DC working with the Smithsonian Institution performing arts programs and subsequently worked as a freelance fundraiser, with the Cultural Leadership Program and with the Louise Blouin Foundation in London. She holds a MA in Cultural Policy and Management from City University London, and a Bachelor of Music from Vanderbilt University. Partners in Mary Helen's work include La Maison Francaise, the Japan Information and Culture Center, Edinburgh International Festival, and the British Council.