Culture and Business: An Italian Perspective
PRESENTED BY Chapman University Italian Studies Council
Saturday, March 5, 2016
9:30 a.m. - 2:00 p.m.
2016-03-05 09:30
2016-03-05 14:00
America/Los_Angeles
Culture and Business: An Italian Perspective
BK 404 Beckman Hall 404 - George Bush Conference Center
Federico Pacchioni
pacchion@chapman.edu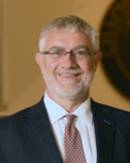 Most people, when thinking of Italy, conjure memories of Imperial Rome, Renaissance Florence, and of course the Sea Republic of Venice. But Italy is also a vibrant modern country, whose millenary culture serves as propulsion for a new Renaissance, guided by the awareness of its history, and the richness of its cultural resources. I am happy, as Chancellor of Chapman University, to welcome you to this intriguing event, where you will see a face of Italy that you may not be aware of.
– Dr. Daniele Struppa


Become Part of Italy's New Renaissance!
Learn about sustainable business models that draw from and revitalize Italy's cultural resources.
Explore how you can apply your studies in Italian in various areas of entrepreneurship.
Discover how you can become an ambassador in bridging Italy and US.
Expand your professional network and meet innovative business leaders.
Connect with mentors and support structures in Southern California and Italy.
This symposium brings together innovative business leaders who are working at the crossroad of Italy and America to share stories and engage with new challenges and ideas. Join us for a series of presentations with distinguished speakers representing film, architecture, design, agriculture, and other industries from California and Italy.
SPECIAL GUESTS

Florindo Blandolino – Keynote
Director 
Italian Trade Agency
Joseph Baird
Principal, Investor & Entrepreneur
 Northwood Advisors

Victor Laruccia
Executive Director 
San Diego Italian Film Festival

Ilaria Mazzoleni
Principal 
IM Studio Milano/Los Angeles
Timothy O'Connell
CEO, Investor & Entrepreneur 
H-FARM Ventures
Jari Ognibeni
Co-founder & CEO
 Industrio
Emanuela Panebianco
Executive Director
 Italy-America Chamber of Commerce West


EVENT PROGRAM
9:30-10:00
Registration and continental breakfast
10:00-10:15
A welcome by Dr. Daniele Struppa, Chapman University Chancellor
Opening remarks by Dr. Federico Pacchioni, Musco Chair in Italian Studies
10:15-10:30
Florindo Blandolino - Keynote
10:30-10:45
Panel: Timothy O'Connel, Jari Ognibeni, Ilaria Mazzoleni, Victor Laruccia

Moderator: Joseph Baird
11:45-12:00
Q&A
12:00-12:15
An invitation to join the networking reception by Emanuela Panebianco
12:15-2:00
Networking reception and refreshments

NETWORKING RECEPTION
Alisped (transportation)

American Tooth Industries (pharmaceutical)
Axo America Inc (sport wear)

Bank fo the West (financial institution)
Boffi Los Angeles (furnishing)

CIJ Media (entertainment)

Zerouno (sport)

Il Fornaio (food)

Jason & DiMartino International Law (legal)
Tramo Group (transportation)

Travel by Design (tourism)
Urbani Truffles (food)
Veneto Hills Inc. (food)

The Italian Studies Council is a philanthropic group whose goal is to bridge higher learning in Italian Studies with the possibilities and needs of the community locally and abroad. The Council aims to support Italian Studies at Chapman and raise students' awareness regarding the potential applications of their studies in various areas of cultural, artistic, and business entrepreneurship.


In collaboration with:
The Musco Chair in Italian Studies

Parking is available in all campus parking structures for this event. A valid permit is required at all times and can be purchased on site with exact change or a credit card. Please be aware parking without a permit or on city streets is restricted and may result in a parking citation.