Poetry Reading with Carolyn Forché
Author of In the Lateness of the World: Poems
Tuesday, November 8, 2022
7:00 p.m. - 9:00 p.m. PST
2022-11-08 19:00
2022-11-08 21:00
America/Los_Angeles
Poetry Reading with Carolyn Forché
Go to event listing for more details: https://events.chapman.edu/88624
AF 209A Schoolsfirst Federal Credit Union Conference Suite - Argyros Forum 209A
Anna Leahy
leahy@chapman.edu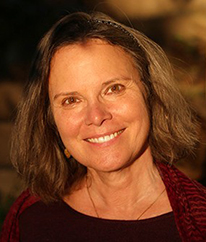 "Carolyn Forché shows how people survive in an unbearable world." —Daina Savage
Carolyn Forché is a Presidential Fellow in Creative Writing at Chapman University. Renowned as a "poet of witness," Carolyn Forché is the author of five books of poetry including her latest work, In the Lateness of the World: Poems (Penguin Random House, 2021).
Her memoir What You Have Heard Is True (Penguin Random House, 2019) is a devastating, lyrical, and visionary memoir about a young woman's brave choice to engage with horror in order to help others. Written by one of the most gifted poets of her generation, this is the story of a woman's radical act of empathy, and her fateful encounter with an intriguing man who changes the course of her life.
Forché's anthology, Against Forgetting: Twentieth Century Poetry of Witness, was published by W.W. Norton & Co. in 1993. In 2014, her anthology, The Poetry of Witness: The Tradition in English, 1500-2001, was published. Her translation of Claribel Alegria's work, Flowers From The Volcano, was published by the University Pittsburgh Press in 1983. In 2000, Curbstone Press published a new book of her translations of Alegrí­a, entitled Sorrow. In 1983, Writers and Readers Cooperative (New York and London) published El Salvador: Work of Thirty Photographers, for which she wrote the text. In 1991, The Ecco Press published her translations of The Selected Poetry of Robert Desnos (with William Kulik). She co-translated Selected Poetry of Mahmoud Darwish (University of California Press, 2002), from which a chapbook selection had been published by The Lannan Foundation (2001).
In 1998 in Stockholm, she was given the Edita and Ira Morris Hiroshima Foundation for Peace and Culture Award, in recognition of her work on behalf of human rights and the preservation of memory and culture. Her articles and reviews have appeared in The New York Times, The Washington Post, The Nation, Esquire, Mother Jones, and others. Forché has held three fellowships from The National Endowment for the Arts, and in 1992 received a Lannan Foundation Literary Fellowship. In 2013, Forché won the Academy of American Poets Fellowship for distinguished poetic achievement. "For her steady gaze into the abyss and for her crafted house of awakened human heavens where she calls us to live," said academy chancellor Juan Felipe Herrera, "we celebrate and recognize Carolyn Forché and her heroic career: gathering word-by-word embers … to face and save lives. Before they are disappeared." In 2014 Forche was announced a finalist for the 24th Neustadt International Prize for Literature.
Carolyn Forché directs the Lannan Center for Poetry and Social Practice and is a University Professor of English at Georgetown University. She lives in Maryland with her husband, photographer Harry Mattison, and visits Chapman University each semester as a Presidential Fellow.
Join us for a reading and discussion with Carolyn Forché at 7 PM on Tuesday, November 8th. This event is supported in part by Poets & Writers.