Education Roundtable5 on Excellent Schools
Tuesday, October 23, 2018
3:30 p.m. - 6:30 p.m.
2018-10-23 15:30
2018-10-23 18:30
America/Los_Angeles
Education Roundtable5 on Excellent Schools
BK 404 Beckman Hall 404 - George Bush Conference Center
education@chapman.edu
High Schools and Workforce Readiness
What can high schools do to help prepare students for the 21st century workforce? What is working today?
Education Roundtable5 on Excellent Schools will bring together educators, industry professionals, and community members to identify challenges and brainstorm collaborative solutions in K-12 education.
Event includes a reception, special guest speaker, panel with local high school principals, and roundtable discussions with leaders in education.
Special Guest Speaker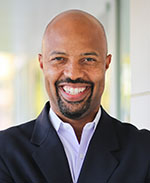 Landon Taylor
Vice Chairman & CEO, Base 11
In collaboration with partners from industry, academia, and philanthropy, Base 11 is deploying a STEM Accelerator model that transforms high-potential, low-resource college and high school students into the STEM talent that industry so desperately needs. Landon Taylor is an expert in business innovation and strategic market development, with 25+ years of experience as a corporate strategist.
Panelists
Vicki S. Braddock
Principal, Los Amigos High School
Edward Bustamante
Principal, Saddleback High School
Evelyn Castro
Principal, Ednovate Legacy College Prep
Anthony Saba
Executive Director, Samueli Academy
See event webpage for more detials.