A conversation with Marjorie Perloff and E. Randol Schoenberg followed by concert
Trio Céleste Performs Selected Works by Zeisl, Messiaen and Schoenberg
Tuesday, October 16, 2018
7:00pm - 9:00pm
2018-10-16 19:00
2018-10-16 21:00
America/Los_Angeles
A conversation with Marjorie Perloff and E. Randol Schoenberg followed by concert
FIC CHAPEL Wallace All Faiths Chapel
Ashley Bloomfield
RodgersCenter@chapman.edu
A Conversation with Marjorie Perloff and E. Randol Schoenberg
Moderated by Daniele Struppa, Chapman University
Selected works by Marjorie Perloff and E. Randol Schoenberg will be available for purchase before the event and after the concert. Book signing will follow concert.
Trio Céleste Performs Selected Works by Zeisl, Messiaen and Schoenberg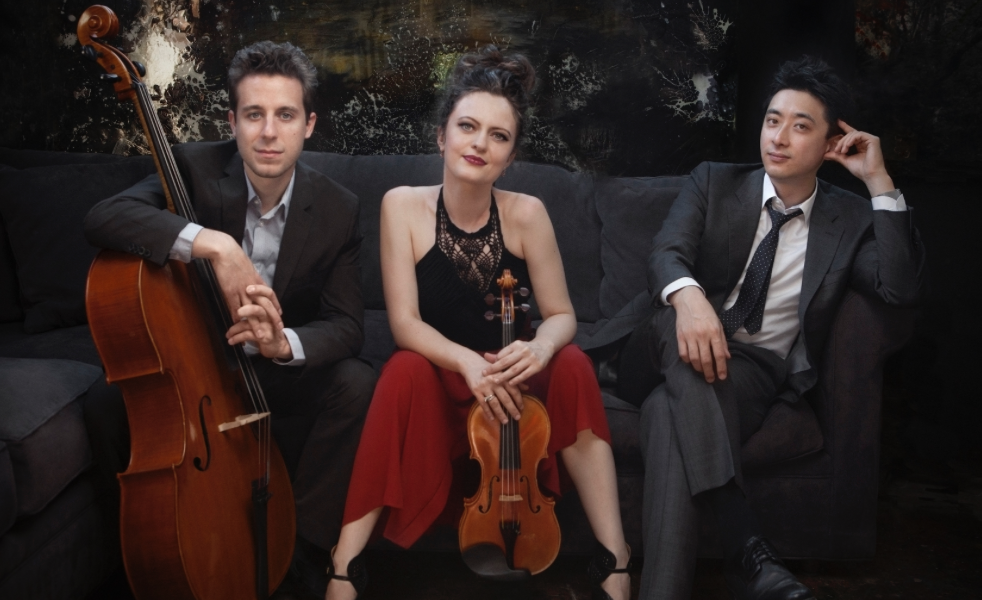 Ross Gasworth, Cello
Iryna Krechkovsky, Violin
Kevin Kwan Loucks, Piano
Hailed as "technically dazzling" (Long Beach Gazette) and "flawless" (New York Concert Review), Trio Céleste has firmly established itself as one of the most dynamic chamber music ensembles on the classical music scene today.
Recent highlights for the Trio include recital debuts at the Chicago Cultural Center, Los Angeles County Museum of Art and New York's Carnegie Hall. In 2014, the ensemble was selected from over 500 applicants to be Artists in-Residence at the Grand Canyon National Park.
Trio Céleste is currently an Ensemble-in-Residence at the Claire Trevor School of the Arts at UC Irvine and director of the acclaimed arts organization Chamber Music OC where they have been featured in collaborations with violist Paul Coletti, Emerson String Quartet violinist Philip Setzer and principal players of the Orpheus Chamber Orchestra. In 2016, the Trio released their debut album on the Navona label which debuted at No. 5 on iTunes for "Best Seller New Release" and No. 20 on Amazon's "Chamber Music Albums."
The ensemble was inspired to take its name after their very first meeting in New York City, where a rare celestial occurrence – the largest harvest moon in two decades –marked the beginning of their tenure together.
Trio Céleste CDs will be available for purchase after the concert.