Book Talk: Timothy Sandefur, The Permission Society
Hugh & Hazel Darling Law Library, Alumni Book Talk Series
Monday, August 29, 2016
5:00 p.m. - 6:30 p.m. PST
2016-08-29 17:00
2016-08-29 18:30
America/Los_Angeles
Book Talk: Timothy Sandefur, The Permission Society
Go to event listing for more details: https://events.chapman.edu/23368
KH LOBBY Kennedy Hall Lobby
Heather Joy
joy@chapman.edu
We are excited to welcome back Fowler School of Law alumnus
Timothy Sandefur
(2002)! Please join us at a unique pre-release event where Mr. Sandefur will speak about his upcoming book,
The Permission Society: How the Ruling Class Turns Our Freedoms into Privileges and What We Can Do About It
,
where he examines the history of the distinction between rights and privileges.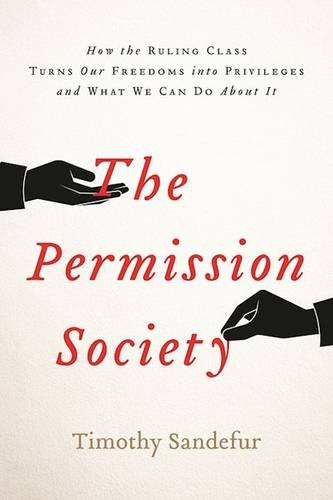 After fifteen years with the Pacific Legal Foundation, Mr. Sandefur recently moved to the Goldwater Institute as Vice-President of Litigation. He continues to work as an adjunct scholar for the Cato Institute, and is a frequent guest speaker, interviewee, and author. The Permission Society is his fourth book, and is due out this September. Early copies will be available for purchase at the event.