War, the Presidency, and the American Public--From FDR to George W. Bush
Lecture with Mr. Michael Dobbs
Wednesday, October 13, 2021
7:00 p.m. - 8:30 p.m. PST
2021-10-13 19:00
2021-10-13 20:30
America/Los_Angeles
War, the Presidency, and the American Public--From FDR to George W. Bush
BK 404 Beckman Hall 404 - George Bush Conference Center
Natalie Figueroa
nfigueroa@chapman.edu
War, the Presidency, and the American Public –
From FDR to George W. Bush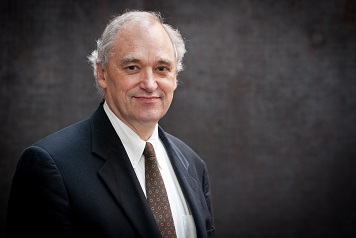 Michael Dobbs
Historian and Former Reporter for The Washington Post
Author of The New York Times best-seller, One Minute to Midnight:
Kennedy, Khrushchev and Castro on the Brink of Nuclear War
October 13 • 7 pm
Bush Conference Center • Beckman Hall • Room 404
Chapman University
A historian and former reporter for The Washington Post, Michael Dobbs has written extensively on U.S. presidents confronting the gravest decisions of war and peace. His seven books have covered such topics as World War II (Saboteurs, Six Months in 1945) the Holocaust (The Unwanted), the Cold War (One Minute to Midnight, Down with Big Brother), and Watergate (King Richard). In this talk, Dobbs will examine the intimate connection between U.S. foreign policy and domestic policy. He will draw on his work as a historian and as a reporter to describe how FDR, Truman, Kennedy, Nixon, George W. Bush and other U.S. presidents have juggled the sometimes conflicting imperatives of waging war, preventing genocide, and maintaining political support.
Copies of One Minute to Midnight and King Richard: Nixon and Watergate – An American Tragedy may be available for purchase before and after the presentation. If COVID safety protocols allow, a book signing and reception will follow the event.
Admission is free.
Campus visitors are requred to follow Chapman University protocls, including wearing face coverings in all indoor facilities and completing a visitor health survey on the day of the event. Learn more about our safety protocols at cusafelyback.chapman.edu.
For those unable to join us on campus, the lecture will be livestreamed at: https://chapman.zoom.us/j/91995257290