Course Workload Estimator Poster Session
How much should faculty assign? Estimating out-of-class student workload
Tuesday, February 13, 2018
1:00pm - 2:00pm
2018-02-13 13:00
2018-02-13 14:00
America/Los_Angeles
Course Workload Estimator Poster Session
The TechHub DeMille Hall 104
Julie Johnson
juliejohnson@chapman.edu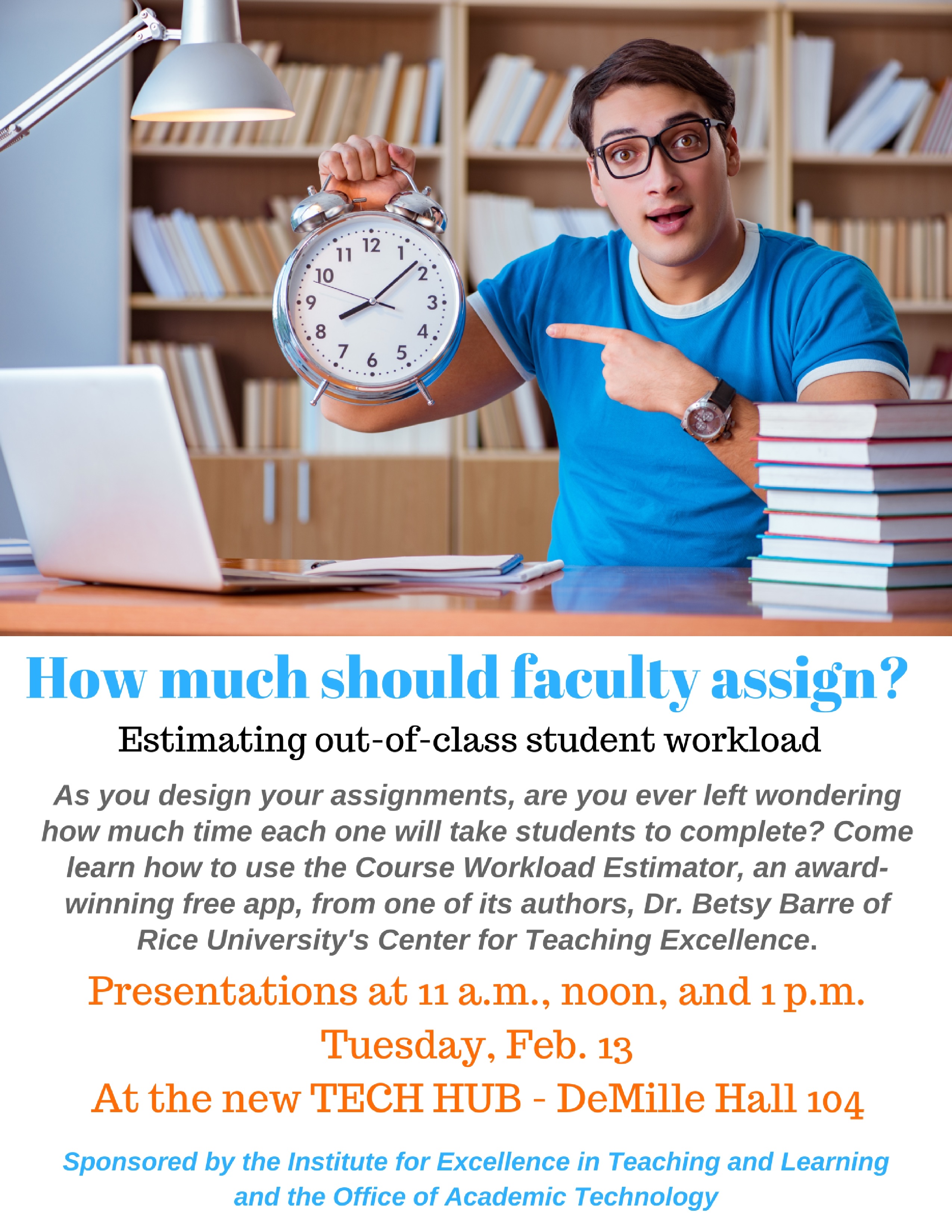 How much should faculty assign? Estimating out-of-class student workload
Where: The Tech Hub -- DeMille 104
Wonder how much time a reading or writing assignment takes the typical college student to complete? Come listen to Dr. Betsy Barre of Rice University talk about an award-winning free app from Rice University that automatically estimates course workload based on instructor inputs about assignments, as well as the research on student learning.
Sponsored by the IETL and Academic Technology
Light refreshments provided.